A Review of Super General Air Conditioners
Super General sells a wide range of appliances, from AC units to microwaves. This article will review some of the most popular air conditioners.

If you're in the market for an air conditioner that offers a break from the sweltering Dubai heat, there are a ton of choices to choose from. 
Among the most popular and time-tested are the Super General AC units. These cooling contraptions are a favorite among homeowners looking for consistent blasts of chilled air to moderate a room's temperature.
They are efficient at keeping humidity at bay. But which Super General air conditioner is the best bang for the buck? That depends on where and how you're planning on using it.

Read on as we review the most sought-after Super General air conditioners and explain the benefits of each type.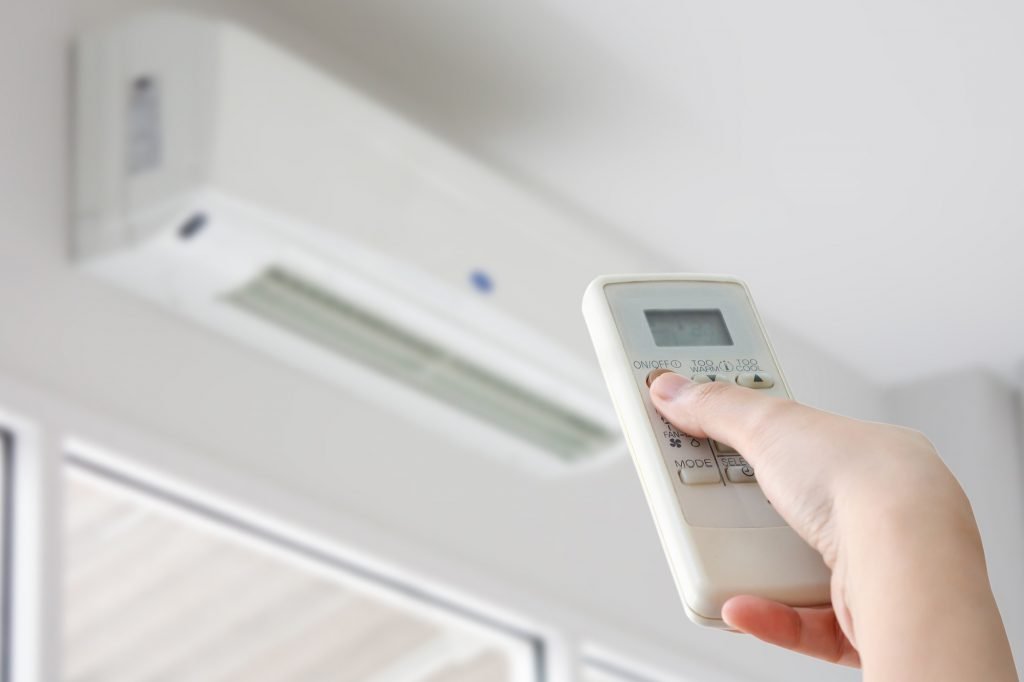 What Are Super General Air Conditioners?
Super General is one of the top makers of air conditioners in Dubai. The brand is known for its durability, cooling efficiency, and affordability.
The brand also manufactures a robust line of home appliances, including refrigerators, dishwashers, and stoves.
Their line of air conditioners includes a range of choices from portable units, window units, and split units that mount on the wall.
What to Look For in an AC unit?
Before jumping into buying air conditioners, there are a few factors to consider.
Room size
The cooling capacity of the air conditioner should match the size of the room you want to cool. Picking the wrong size will cause the unit to turn on and off too often. If it runs longer than it needs to, it will crank up the energy bills.
Installation
Know the requirements for installation. Some fit into a window. Others have indoor and outdoor components that may need a more skilled AC installation.
Noise
Don't overlook the noise levels of the air conditioner unit. The unit may kick on during nighttime hours. Having a noise level below 50dB should keep you sleeping safe and sound.
Super General 1.5 Ton 3 Star Split AC
If you're looking for an air conditioning unit that blends into the wall while pumping in the chilled air, consider the Super General 1.5 ton Star Split AC.
Split AC units have two components. The compressor and condenser unit mounts outside while the inside unit filters and blasts the cool air throughout the room.
At 1.5 tons, this unit is perfect for medium-sized rooms. The noise level rating comes in at 40 dB when it's running on low, which is quite enough to be in a bedroom.
Many air conditioner reviews rave about its 3-star energy rating and its sleek neutral design that seamlessly integrates into any room decor when mounted on the wall.
Another great feature of this air conditioner is that it comes in two modes (turbo and sleep) and offers the convenience of a timer and auto restart – giving users the greatest control over when they want the unit to be running.
The unit also offers low-maintenance homeowners easy upkeep with its auto-clean feature.
This split ac includes an anti-bacteria filter that will screen out indoor allergens and pollutants to offer the purest cooled air for allergy sufferers.
Super General 1.5 Ton 3 Star Inverter Split AC
Super General AC also offers a split AC unit with an inverter-controlled compressor. This inverter varies the speed at which refrigerant cycles through the system to create cool air.
This model shares some of the same benefits as its non-inverter counterpart. With a 1.5 ton capacity, it can cool the air of a medium-sized room.
Some of its greatest hits include fans with a self-clean mode. This improves the heat and cooling exchange and helps the unit last longer.
Also, its sleep and turbo functions give homeowners the most versatility and customization.
Customers who have submitted air conditioner reviews praised its quick installation, efficient cooling capacity, and quiet demeanor.
Super General 1.5 Ton Portable AC
Some of the most popular Super General air conditioners are their portable units.
One main advantage is its portability and ease of use. It can be moved anywhere in the house, plugged in, and it will be piping cold air throughout the room.
Its compact size makes it easy to tuck into a corner of a living room. It is a single unit that needs no skilled installation.
This 1.5-ton capacity unit is ideal for a medium-sized room or a small apartment. The AC unit has an easy-to-clean filter to keep air quality at a premium. Its copper condenser coils make cooling more efficient and have a longer lifespan.
It is a 3-in-1 unit that can run as an air conditioner, dehumidifier, and fan. Some of its unique features include an anti-bacterial air filter that traps dust and hair and screens out impurities in the air.
Also, an LED display and timer make the features and temperature settings easy to read and control at night.
Users who have bought the portable model say it is great for apartments and loved the unit's easy set-up. Others said the air conditioner cools a room fast and were impressed by the product's durability and cost-effectiveness.
The Cool Air Takeaway
Next time your AC unit stops working, don't sweat it out. Consider the advantages of buying one of the top-rated models of Super General air conditioners.
The brand is known for its superior quality, cooling efficiency, and cost-effectiveness. As one of the best-reviewed manufacturers of air conditioners. Super General's line of portable and split air conditioners will have you enjoying the luxuries of a chilled room in no time.
If you enjoyed this review of the Super General air conditioners, check out other informative articles on our blog.